1947 1954 Chevy Truck 48 Stainless Steel SS Radiator Hoses Kit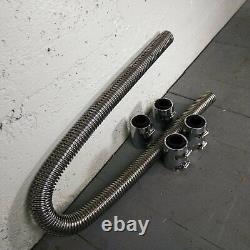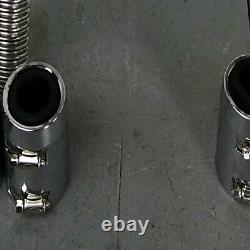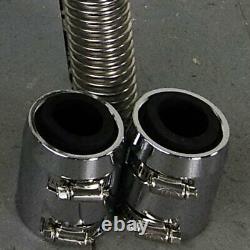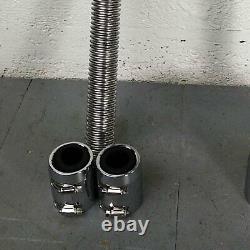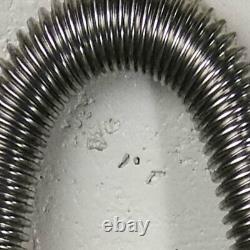 Top End Speed was founded on 3 principals. Weve worked hard to take care of our customers and treat you the way that we ourselves want to be treated, and that has led to much of our success and Top End Reputation! Over the years we have grown to become one of the industry leaders in Hot Rod, Street Rod, Muscle Car, Vintage Truck, Track & Strip Car, Pro Touring and even Late Model parts and accessories for just about anything you can think of to upgrade your vehicles performance. As we look towards the future, we are always researching & adding new technology and advanced products & services to our already loaded parts and accessories inventory! So keep us at the TOP of your list as your one stop performance parts & accessories shop and we will show you why we are at the TOP in the business by offering you TOP END products at the best prices with unmatched TOP END service. 1947 - 1954 Chevy Truck 48 Stainless Steel SS Radiator Hoses Kit.
Our technicians identified this kit as one of the most popular upgrade systems for your 1947 - 1954 Chevy Truck. UltraHose has a strong corrugated structure that will not collapse or crack like typical rubber radiator hoses.
The UltraHose Stainless Steel Hose Kit are available in 4 lengths; 12", 24", 36", and 48" for 1-1/4", and 1-3/4" O. With this many sizes available, the UltraHose is sure to fit almost any hot rod, street truck, muscle car, import or custom vehicle out there.
The UltraHose Stainless Steel Hose Kit contains one 48" UltraHose Flexible Corrugated Hose in this particular kit, four Polished Chromed machined aluminum smooth hose ends, eight stainless steel hose clamps, and four 1-3/4" and 1-1/4" neoprene reducers, along with 4 each- 1-3/4" high strength sleeve adaptors. Also available in matching heater hoses. Please note, this is a high-performance hot rod custom radiator hose kit, and you will need to determine your lengths, and cut to size.
You can eliminate those ugly rubber hoses, and by being rigid, yet flexible enough to custom shape, you dont need a hose with pre-formed bends, hence how we are able to ensure it will fit most vehicles & engines. This will fit nearly any engine type. Cuts quickly with a metal cutting blade, and with the 3 Chromed ends, you will have a perfect, finished, custom look, every time! Some extreme applications may need an additional length. 1947 - 1954 Chevy Truck Radiator Hose Performance Upgrade Kit Hose Length :: 48" Fittings :: 4 Adapters OD :: Four 1 1/4", Four 1 1/2 Four 1 3/4 Adjustable Hose :: Yes Adjustable Clamps :: Yes Stainless Steel Hose Clamps :: 8 Feature :: Cut To Size Hose Feature :: Long Enough To Replace Upper & Lower Radiator Hose on most engines Feature :: Neoprene Reducers and Sleeves Create Universal Fit for Any Engine Type Feature :: Flexible Corrugated Stainless Steel Radiator Hose Feature :: Four Polished Chromed Machined Aluminum smooth hose ends Feature :: Easy Engine Dress Up Feature :: Great Look Seal Grade :: 347. Stock photos may not be an exact representation of the item. Please read all product info, descriptions and terms before purchasing.
All of your items fit in one box.