Supreme Upper Control Arms For 2002-2017 Lexus GX470 GX460 Uni-Ball Tubular UCA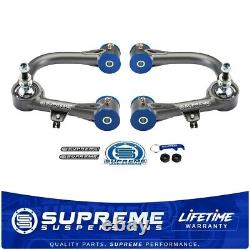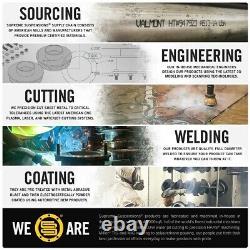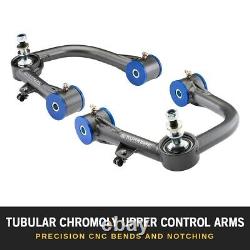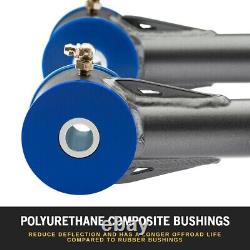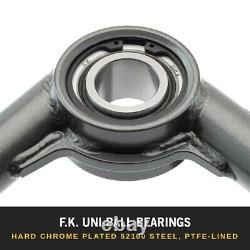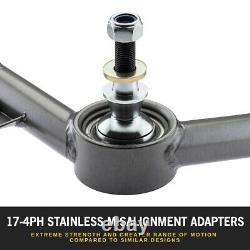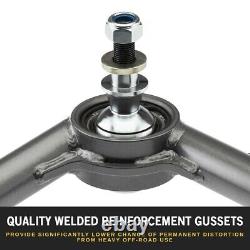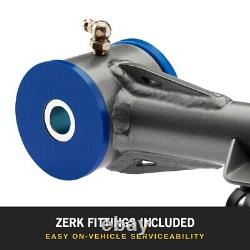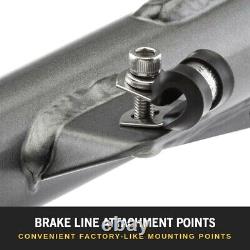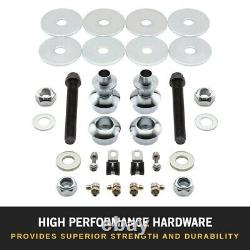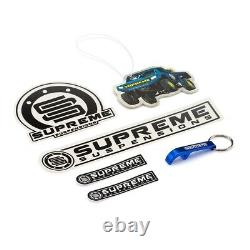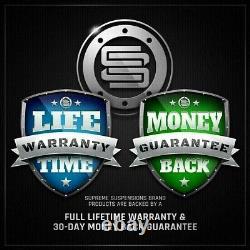 For LEXUS GX470 AND GX460 4x2 / 4x4. HEAVY DUTY CHROMOLY TUBULAR FRONT U. Fits 2002 - 2009 Lexus GX470 2WD 4WD. Fits 2010 - 2017 Lexus GX460 2WD 4WD. An alignment is required after installation. Includes Complete Set of 2x Steel Tubular Uni-Ball Upper Control Arms. CAD/CAM Engineering Processes, Precision Laser Cutting & CNC Formed tubes. IASTM 4130 Chromoly Cold-Drawn Steel from US Steel Mills. Computer Controlled GMAW Welding Processes. Stainless Steel FK 1.25 PTFE-Lined Uni-Ball Bearings for added strength and maximum wheel travel. Gusseted Bushing Barrels increase strength and off-road durability. 90° angled zerk fittings provide easy access for bushing service.
High-Density Polyurethane Bushings for increased durability. 17-4PH High-Angle Misalignment Adapters for extreme strength and greater range of motion. Salt Sprayed LAB Tested Protective Coating Prevents Oxidation, Corrosion and Rust. Engineered geometry increases caster, improving steering stability on lifted applications.
Increased caster improves driveability by reducing darting and wandering on lifted applications. Includes High-strength, OEM Equivalent of Greater Hardware for Superior Strength & Durability. Rubber-Lined Stainless steel ABS Sensor Guides Prevent abrasion of critical system components. Simple Instructions for Easy, Do It Yourself Installation.
Supreme Suspensions offers the highest quality products at the best prices. We believe in maintaining the highest standards in production and application safety. Supreme Suspensions products are fabricated and machined in-house in 4 factories spanning 50,000 sqft. Full of the world's finest industrial machines and professionals. From FLOW water jet cutting to precision HAAS machining, Miller GMAW and GTAW welding to polyurethane pouring, our people put forth their best professional efforts everyday to make products with pride.
As a proud member of SEMA, and holder of multiple SEMA awards including the Platinum Award, our commitment to quality and to the automotive aftermarket spans decades. Supreme Suspensions US supply chain, thousands of workers from mills, foundries and plants across America, work with us to provide premium primary materials and components.
ASTM-4130 chromoly tubes, ultrasonic inspected 6061 billet aluminum, precision performance bearings, OEM electrostatic paint, polyurethane polymers, and more. Supreme Suspensions relationships with OEM factories, guarantee the quality of the complementary products we sell and support. Customer Service & Return Info. Thank you for looking at our listing!