Angle Strips Chevy 1960 1966 Stainless Steel Chevrolet 10 Short Stepside Truck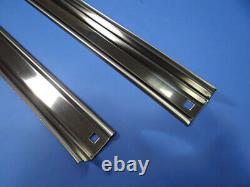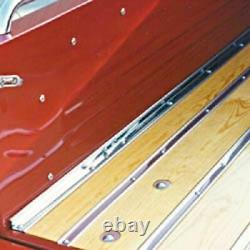 Angle strips are like bed strips, but fit in the corners of the bed along the bed side in stepside trucks. Unpolished angle strips are shiny, but not as polished stainless.
Angle strips are punched with square holes according to the original pattern. Each strip is 1 1/2" X 1" and 18 gage thickness. Stainless steel is type 430, bright and slightly magnetic. We've been in business for over ten years and are committed to providing excellent customer service and parts. If you have any questions or problems, we are more than happy to assist you with your concerns. We would welcome the opportunity to earn your trust and deliver you the best service in the industry.