Train Horn Kit Air 12v 1.5g 4 Trumpet 150 Psi For Cars/truck Loud Viking Horns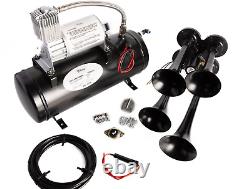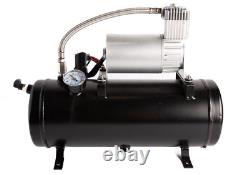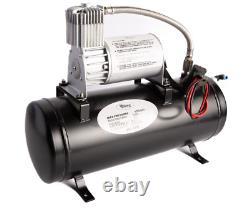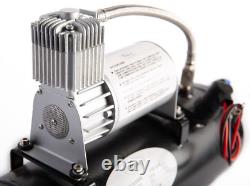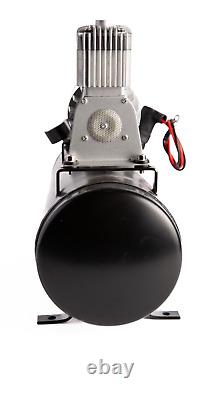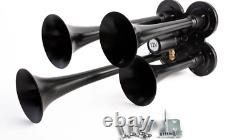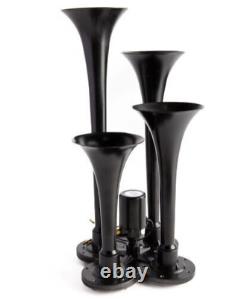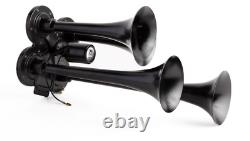 Train Horn Kit Air 4 Trumpet 149 DB 150 PSI for Cars/Truck Viking Horns. This Loud 4 trumpet Train Sound Air Horn is made entirely of metal in black color. Comes with a 1.5 (6 liter) air tank, 150 PSI 12 volt Heavy Duty Air compressor, air pressure gauge, air pressure switch, mounting hardware, hose, fittings, installation instructions, and a FREE horn button. Air horn system will produce a very loud train sound at 149 decibels, and surely will get anybody's attention around you.
Great for SUV's, trucks, RV's, pick-ups, marine use and many more applications. Horn dimensions: 13-3/4", 11-1/2", 9-1/4", 7-3/4".
Tank/compressor dimensions: 16" L x 11-1/2" H.